3D Papercutting Art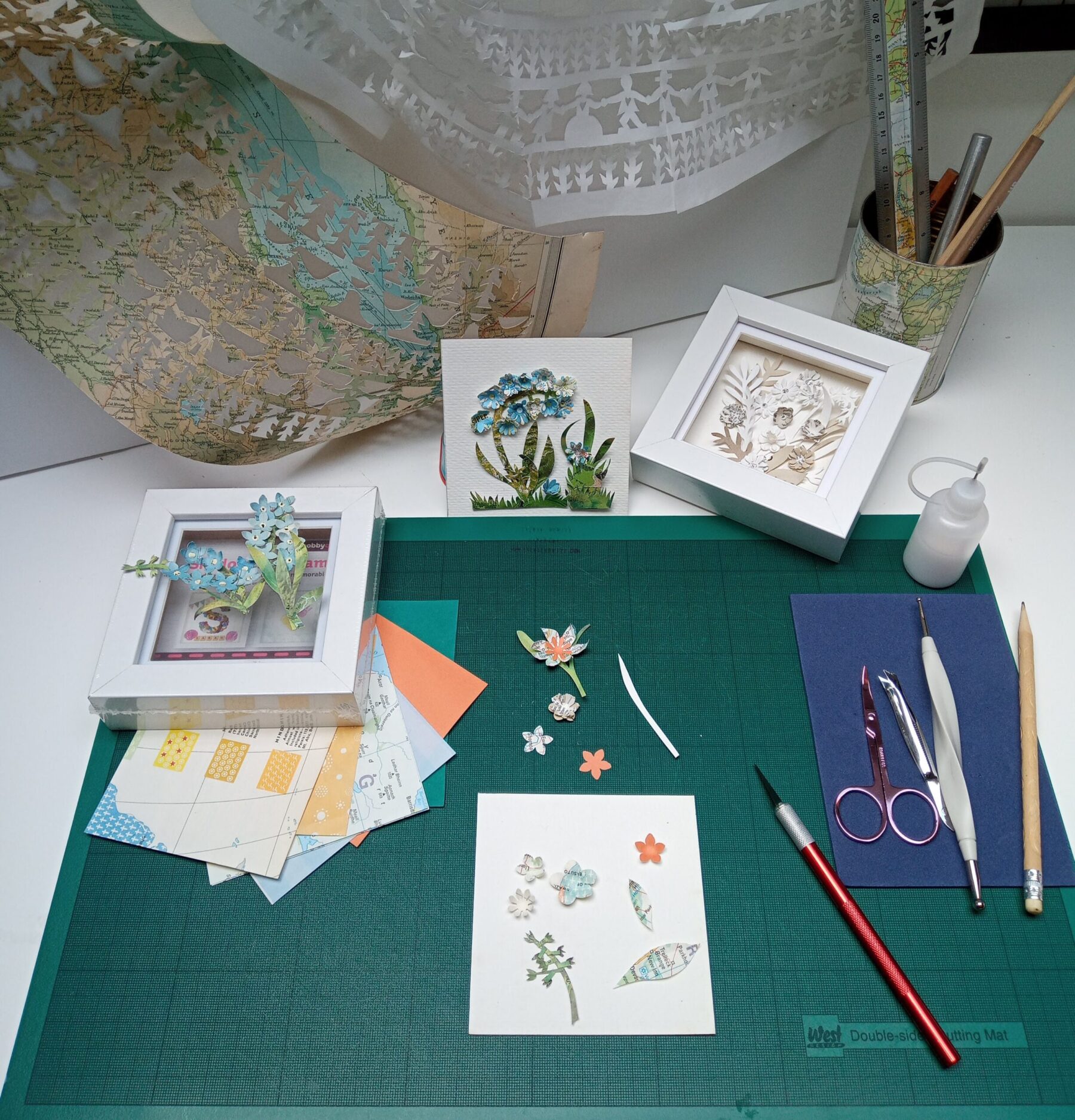 Event Location:
Montague Gallery
Discover how to create 3D paper art.
You will create and assemble your very own 3D artwork made from various paper (maps, books pages, coloured cards, magazines pages) ready to display in a small frame provided and take home with you.
Paper cutting is all about connecting with a more intuitive way of creating, by playing and improvising with nothing but paper, a pair of scissors or scalpel and your imagination. To do so, there are some tricks that can be useful for your own creative process. Throughout this workshop, discover some techniques and learn how they can be applied to a diverse range of design and subjects matters.
There is a floral theme to this workshop, but you are welcome to apply the techniques taught on the day to your own design and ideas should you wish to.
P.s Remember to bring your glasses if you need them!!! I do!!!